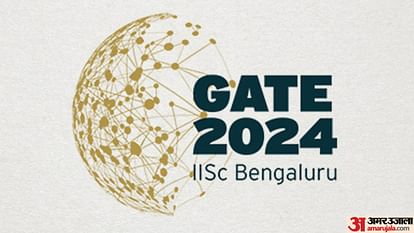 GATE 2024 – Photo: Amar Ujala Graphics
Expansion
GATE 2024: Indian Institute of Science has opened the Graduate Aptitude Test in Engineering (GATE 2024) application correction window. Candidates who have registered for the exam can make corrections in their application form by visiting the official website – gate2024.iisc.ac.in.
Remove this video/ad
The window for modifying your application is now OPEN.
Please see what all you can modify and the associated fees in the Table here: https://t.co/4s8F8pfRSH
Please go to GOAPS website to login and modify, if you desire to do so: https://t.co/FOOYWT3Wtj
— GATE 2024 (@GATE24_Official) November 20, 2023