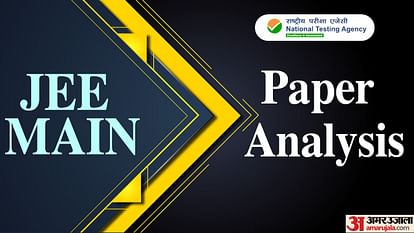 JEE Mains – Photo : Amar Ujala Graphics
Expansion
Abu Dhabi will be the new examination center for JEE Main 2024, the eligibility test for admission to AICTE-affiliated engineering colleges and IITs. The National Testing Agency (NTA) on Saturday issued a notification adding Abu Dhabi as the new examination center for JEE Main 2024. This has been done on the demand of the Indian Ambassador in Abu Dhabi.
Remove this video/ad
A notification in this regard has been issued by Dr. Sadhna Parashar, Senior Director (Examination) of the National Testing Agency. It is written that a large number of students in Abu Dhabi want to appear in the JEE Main 2024 examination. Whereas Dubai and Sharjah cities of United Arab Emirates (UAE) are already included in the list of examination centers for JEE Main 2024.
When can you fill the application?
Interested candidates can fill the online application form till 30th November. There will be no option to fill the offline application form, but students who have already filled the application form will be given the opportunity to change the examination centre.
The first session examination will be conducted from January 24 to February 1, 2024. While the results will be declared on the official website of NTA on 12th February. A candidate will have the option to pay the examination fee after applying for one session or both the sessions together (Session 1 and Session 2 of 2024).
The exam will be conducted in 13 languages ​​English, Hindi, Assamese, Bengali, Gujarati, Kannada, Malayalam, Marathi, Oriya, Punjabi, Tamil, Telugu and Urdu. Students can seek information or help by calling NTA on 011-40759000 and 011-69227700 for more information. Apart from this, information can also be obtained by emailing NTA at [email protected].