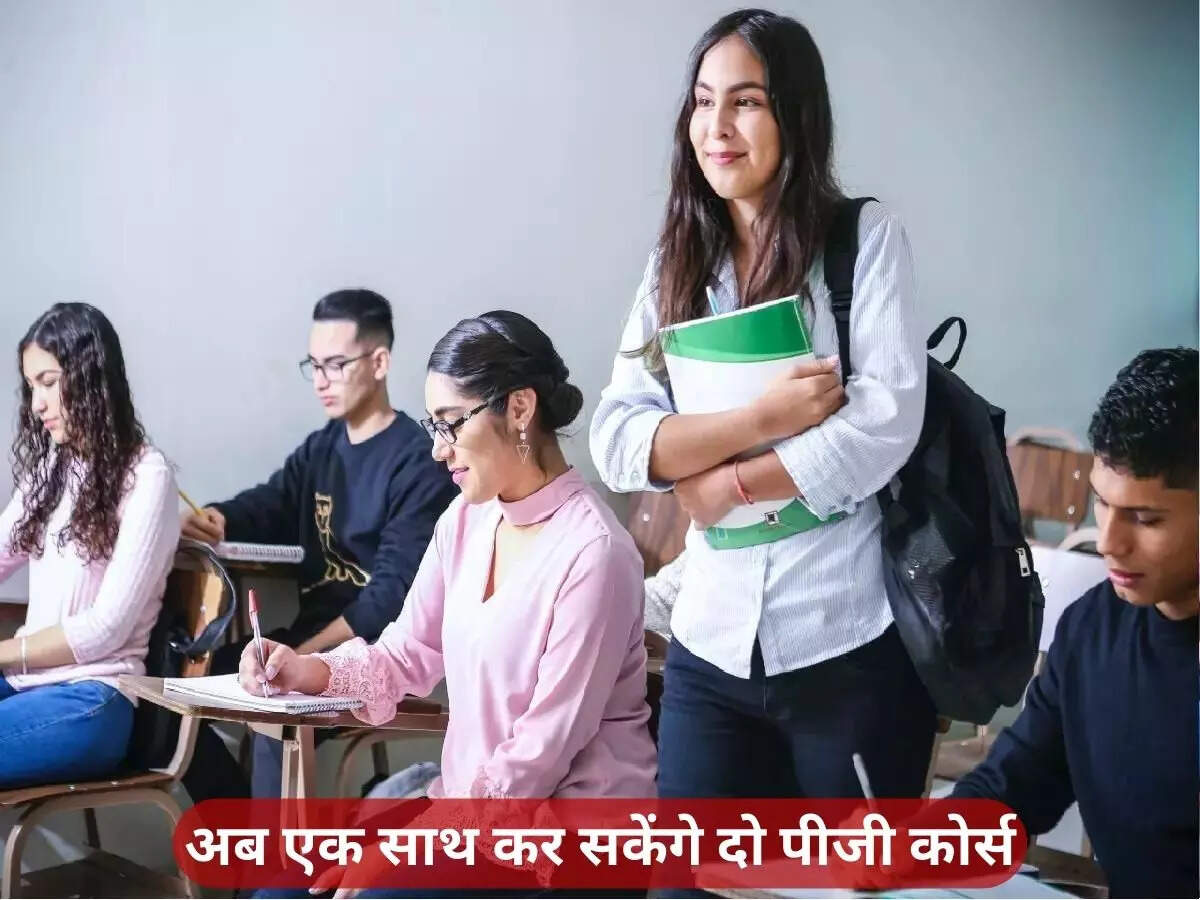 New Delhi: New framework issued for PG course has been released. Under which students have been allowed to do two degree courses simultaneously. For this, both offline and online options have been given to the students. UGC Chairman Professor M. Jagadish Kumar said that just as students were given the option to do two degree courses simultaneously at the graduation level, in the same way, in the new framework brought for PG courses, they will also be given the option to do two master courses. Approval has also been given. You can do both courses from two different universities or from the same university. If both the courses are being done in offline mode, then just keep in mind that the timings of the courses do not clash with each other.
Former Vice Chancellor of Chaudhary Ranbir Singh University (Jind), Haryana, Professor R. B. Solanki explains that in the new framework, now a student can study offline by taking admission in two courses, one course can be done through physical mode (offline) and one course can be done through open and distance learning or online system. Enrollment can also be taken in both online courses. He said that these changes made in accordance with the National Education Policy 2020 will give a new direction to the education system.
MoHFW Recruitment 2023: Recruitment starts for Group B, C posts in Ministry of Health, watch video
Now the youth of the country will get high quality skill training through master level courses and employment opportunities will increase. This change is the need of the hour. Under the UGC rules, the student will have to see that the university which is running online degree, diploma course is recognized by the UGC, constitutional body or central government. Both the courses can be done from the same institute or the degree can be obtained from different institutes at the same time.
Will the admission conditions be easy?
The rule allowing simultaneous pursuit of two courses will be applicable only to graduation and master's level courses and PhD programs will not come under its purview. Master's degree and PhD also cannot be done simultaneously. It is necessary for every student to have an academic bank of credit, in which credits will be added. UGC has also instructed universities to ease the conditions for admission to two courses. It often happens that migration and school leaving certificate are submitted at the time of admission in the first course in an institute, then if the student takes admission in another course in another institute then digital document verification can be done. For students who are employed, it will now be easier for them to pursue PG course as they have both offline and online options. Along with this, they will get credit for every course and this will also give them good opportunities for progress.