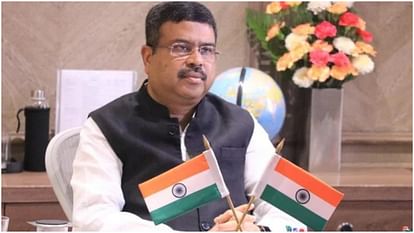 Union Education Minister Dharmendra Pradhan. – Photo: Social Media
Expansion
NEP 2020: During his address at the second Voice of the Global South Summit, Union Education Minister Dharmendra Pradhan said that the New Education Policy (2020) will act as a template for emerging economies towards developing a comprehensive strategy for human resource development. Can do. He said that NEP 2020 has brought transformational reforms in the Indian educational ecosystem. Remove this video/ad
The Minister said, "Under the leadership of Prime Minister Modi, the ambitious National Education Policy 2020 is being implemented in India, which has brought transformational reforms in our educational ecosystem.
"NEP 2020 aims to create an educational system that is rooted in the Indian ethos and is also in line with the 2030 Agenda for Sustainable Development," he said.
The Union Minister further said that all countries need to work together to formulate common strategies built under the twin pillars of education and skill development.
Earlier in the day, Prime Minister Narendra Modi, in his opening remarks at the inaugural session of the second Voice of the Global South Summit on Friday, said, "I proposed to set up a Global South Center of Excellence for the Global South at the first Voice of the Global South Summit I am delighted that the Global South Center for Excellence, a South development and knowledge sharing initiative, is being inaugurated today."
The theme of the inaugural leaders' session is 'Together for Growth for All, with Confidence of All' and the theme of the concluding leaders' session is 'Global South: Together for One Future', the Ministry of External Affairs (MEA) said.