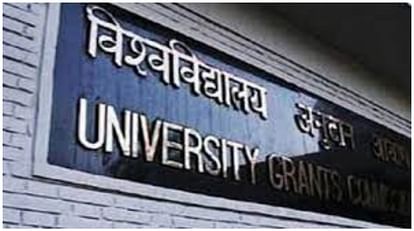 UGc – Photo : Amar Ujala
Expansion
For the first time in the country, a one-year Masters degree is going to start from the academic session 2024. From next year, students will have the option of studying one-year and two-year Masters. Apart from this, the restriction of choosing only the subjects which will be studied in graduation i.e. UG program in post graduation will also end. Remove this video/ad
Students will be able to study Masters by qualifying in the relevant subject of their choice in CUET-PG-2024. University Grants Commission (UGC) Chairman Professor M Jagadish Kumar said that in the council meeting of the UGC, the new curriculum and credit framework for the postgraduate program prepared under the National Education Policy (NEP)-2020 has been approved. The draft will be sent to states and universities this week. Till now, there is only option for two-year Masters studies in the country.
There will be an option for one or two years
Under the new curriculum and credit framework, students pursuing four-year UG will get the option of one-year master's degree. Apart from this, students studying three-year UG program will have to study two-year Masters.
Option to change medium of study also
In the new rules, now students will also get the option to change the medium of studies. In this, students will be able to study as per their convenience through offline, ODL (distance education), online learning and hybrid.
multidisciplinary study option
The new curriculum will have the facility of multidisciplinary studies. Now if the student has passed UG program in commerce stream, then he can also do Masters in commerce only. This is the biggest change in the new rules. For example, in a four-year UG programme, if a student has studied Physics as a main subject and Economics as a minor subject, then now he will be able to choose any of the major and minor subjects in Masters. If a student wants to change stream in Masters then that option will also be available. If UG students of Commerce and Science stream want to do Masters in International Relations, then they will have to qualify in that subject in CUET PG 2024 or any other admission entrance examination.