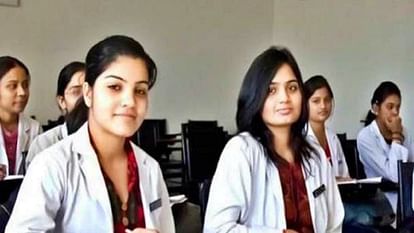 (Symbolic picture) – Photo: Social Media
Expansion
Uzbekistan: Hundreds of Indian MBBS students evacuated from war-torn Ukraine in 2021 have resumed their studies as they begin a new life at a leading medical university in Uzbekistan. These students thought that their educational journey was over.
Remove this video/ad
Operation Ganga was launched by the Government of India to bring back Indians stranded in Ukraine. A total of 18,282 Indian citizens were evacuated under this operation. One of them, Amit, a student from Begusarai in Bihar, said, "I thought I would not be able to succeed in this and would either die or get stuck in Ukraine. Once I came back home to India, I and my family There was relief, but then began a never-ending cycle of uncertainty about what would happen next."
Amit further added, "I had completed three years of my MBBS in Ukraine and starting over or doing something else was not an option I wanted to consider. Later I decided to move to Uzbekistan." He says the cost of living in Samarkand is higher than in Ukraine but he is happy to be able to continue his education.
Tanvi Wadhwa from Firozpur, Punjab, who was studying at Bukovinian State Medical University in Ukraine, was apprehensive about joining the university due to the loss of a semester.
Divyansh from Meerut, who studied in the same university with Wadhwa, said universities in Uzbekistan offer teaching and learning in English and the curriculum is also on the same lines.
About 19,000 Indian students were studying in Ukraine when the Russian invasion began in February 2021. According to estimates, around 2,000 Indian students have gone back to Ukraine and they are mostly living in the western part of the Eastern European country.
Many Indian medical students were left with no option after being expelled from Ukraine and transferred to universities in other countries to continue their studies. Many have migrated to Russia, Serbia and other European countries.
Dr. Jafar Aminov, vice-chancellor of Samarkand State Medical University, said that when the war broke out, the Indian Embassy contacted him and asked if the affected students could seek transfer.
"We evaluated the needs of such students and then ultimately decided that enrolling them with one semester back would be a viable option to provide equivalency. We then formed a team to facilitate the transfer and for these students Also made special arrangements. We have hired 30 more students. Indian teachers have to ensure that there is no pronunciation related problem."
Deepika Kaidala Jayaramayya, a student from Karnataka, said that after seeing the war situation firsthand, going to a peaceful country is a priority.
She said, "I have only read about the war in history books. I never thought I would see this situation myself. When it became clear that going to Ukraine was no longer an option, I started my medical treatment in Uzbekistan. "Decided to resume the journey."