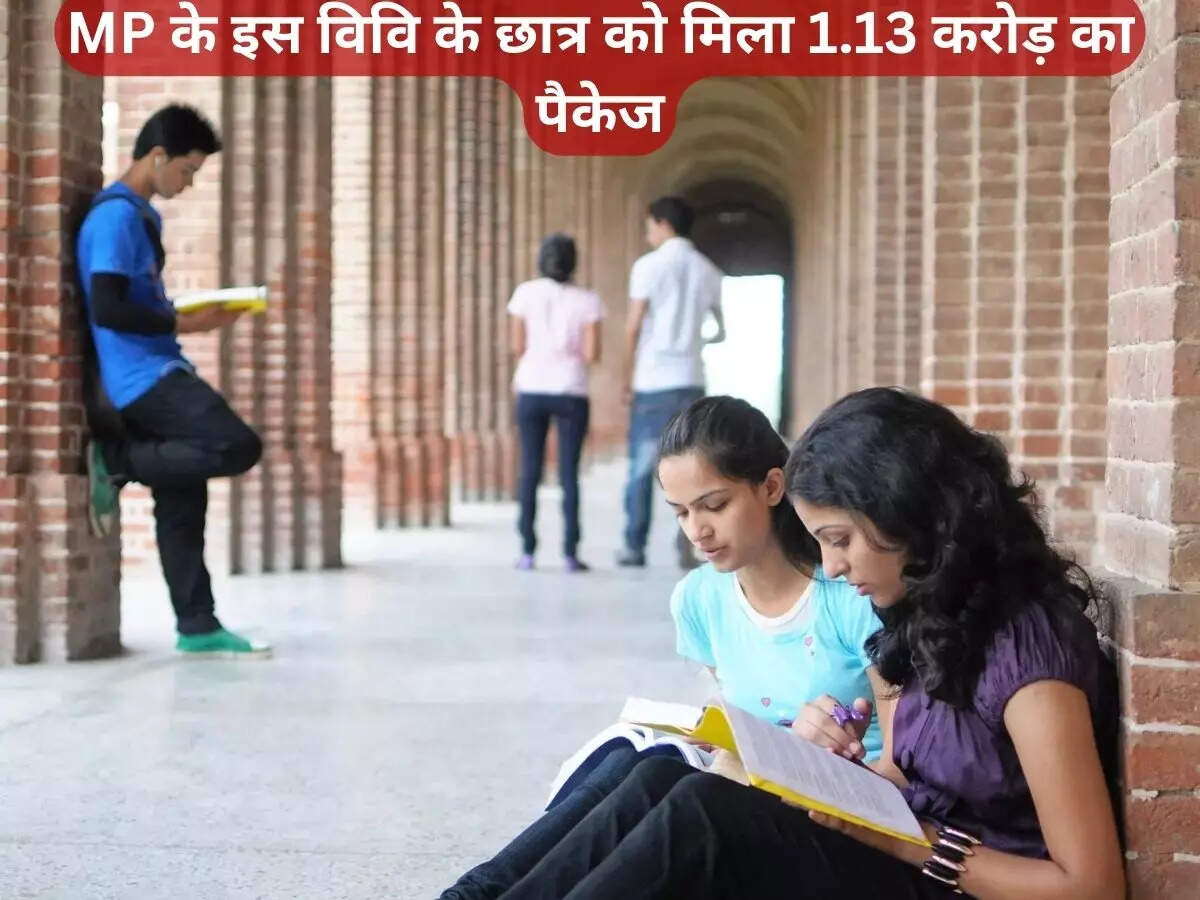 Placement News: When it comes to placements in B.Tech and M.Tech with packages worth crores, people immediately think of IITs and IIMs because only these colleges are famous for such placements. However, now NIT, TripleIT College are also not lagging behind in this matter. But the news of placement that we are telling today is not from IIT, NIT and TripleIT, but from a university located in Indore, Madhya Pradesh. The students studying from there have got a package of more than Rs 1 crore.
This state university student of MP got a package of Rs 1.13 crore
In fact, after studying in the State University of Madhya Pradesh, a student got a job offer of more than Rs 1 crore from a foreign company. According to the information, Sahil Ali did a 5-year integrated M.Tech course from the International Institute of Professional Studies at Devi Ahilya University, Indore. During the placement session held in January this year, a Netherlands company offered him a job at a package of Rs 1.13 crore.
This IIIT girl got a package of Rs 85 lakh, watch video
Record breaking moment for Devi Ahilya University
The package of Rs 1.13 crore given to Sahil is the highest package ever given to a student in this university. The previous record was Rs 63 lakh. Sahil's achievement brought joy to everyone in the university including the Vice Chancellor and all the faculty members and staff. To achieve this package, he worked hard, interned at various places before placements and strengthened his basics. Sahil's success proves that there is no need to run to IITs and IIMs for a good package. Instead, it is important to work on your skills. Because companies give importance to your skills only.
Sahil dedicated his success to his parents and teachers.
Sahil dedicated his achievement to his parents and the teachers who guided him. He also said that he had been preparing for the placement interview for a long time and finally his efforts came to fruition when he got a job offer from Adyen in the Netherlands. According to his LinkedIn profile he currently works as a software engineer at Adyen in Amsterdam. He previously worked as an intern with CRED, along with other internships offered by the Python Software Foundation and GreenDeck.