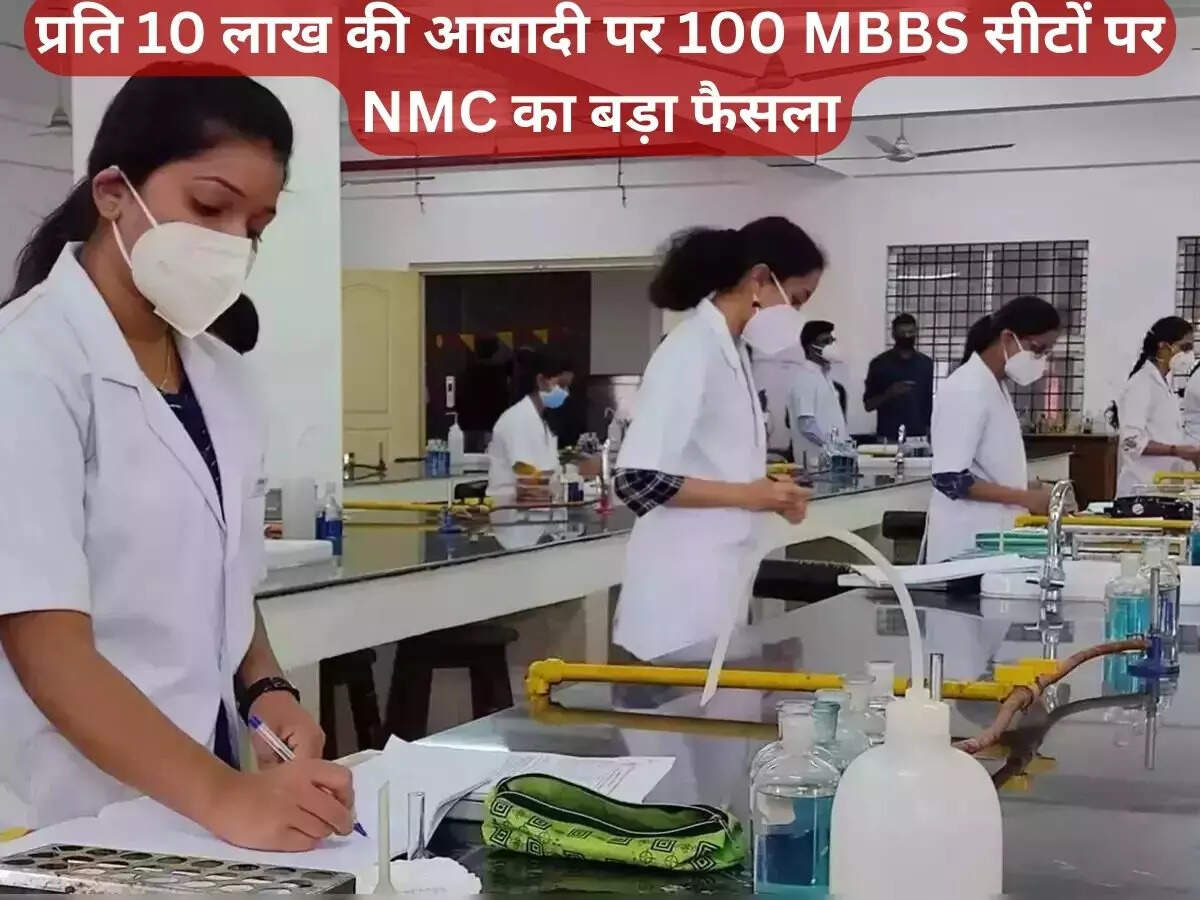 NMC New Decision: The National Medical Commission (NMC) has put on hold its decision to limit the number of MBBS seats in every state to 100 per 10 lakh population following protests from southern states including Tamil Nadu, Karnataka and Puducherry. The regulation has barred medical colleges from increasing their seat capacity from the next academic session 2024-25. It will now be implemented from the academic year 2025-26 after consultation with stakeholders and states.
In fact, the 2023 Regulation was issued on August 16. In which many things were mentioned including guidelines for undergraduate courses under establishment of new medical institutions, starting new medical courses, increase of seats for existing courses and evaluation and rating. In which it is said that permission letter will be required to start new medical colleges with annual admission capacity of 50/100/150. The colleges will have only 50-150 seats, provided they follow the ratio of 100 seats per 10 lakh population in the state or union territory.
TMC Recruitment 2023: Recruitment of staff nurse in Tata Memorial Centre, watch video
However, the NMC has now notified that the provisions of the ratio of 100 MBBS seats per 10 lakh population in the states have been re-examined by the Undergraduate Medical Education Board (UGMEB) following the letter from the Ministry of Health and Family Welfare on November 1. . In such a situation, now after discussion, this decision will be implemented from 2025-26.
The decision to limit the total seats to 100 per 10 lakh population in each state was taken to achieve fair distribution of resources and faculty members, reports Indian Express. The deregulation would have added around 40000 MBBS seats, but the decision has been withdrawn after protests from several states.