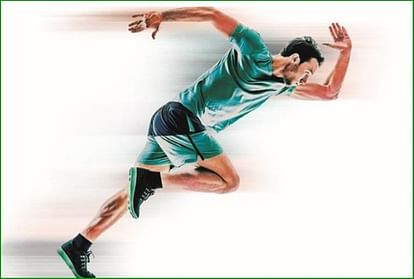 Fit India – Photo: Social Media
Expansion
Students will also play indigenous games in the "Fit India" week which is going to start from November 15 in educational institutions across the country. The Union Education Ministry has written a letter in this regard to all schools and higher educational institutions. It is written that 'Fit India' week will be celebrated from 15 November to 15 December. Schools can choose from the one month long program for five to six days or a week as per their convenience. During this period, other programs including Parents-Teacher Meet, Fit India Pledge, Yoga, Meditation, Annual Sports, Essay Writing will be organised.
Remove this video/ad
According to a senior official of the Education Ministry, this will be the fifth edition of Fit India Week, which is going to start from November 15 in all school and higher educational institutions. Prime Minister Narendra Modi had announced Fit India in 2019, emphasizing the importance of fitness. Its objective was to celebrate Fit India Week and raise awareness and make Fit India a mass movement. Under this, many types of programs will be organized in educational institutions, which include quizzes, essays, articles, painting, traditional and local games, yoga, dance and sports competitions. The PM had urged students as well as their teachers and parents to participate in Fit India Week. Since then, parent-teacher meets have also been included.
In this age of technology, everyone checks fitness through apps. In such a situation, traditionally the body and mind have to be exercised through sports etc., so that the habit of fitness can be included in the daily routine of all of us. All the registered schools participating in this will also get a digital certificate.
These 19 indigenous games will also be organized
19 indigenous sports of India have also been included in the 'Fit India' campaign to connect the students with their country's soil. These include Kabaddi, Kushti Akhara (4000 years old), Kho-Kho (mentioned in the ancient Indian epic Mahabharata), Kalaripayattu (15000 BC South Indian traditional game), Tug of War (India participated in the Olympics from 1900 to 1920), Malkhamb (in the 12th century Genesis), Hekko (Nagaland), Sky (Kashmir), Chhau and Paika Akhara (martial arts and their own version of semi-classical), Kabaddi, Thang-Ta (indigenous martial arts of Manipur), Shooting Ball, Lagori and Langdi (Shrimad Bhagwat Mentioned in Geeta), games like Gatka, Roll Ball, Dhoop and Kaudi game, Silambam, Gilli Danda etc. can also be organised.