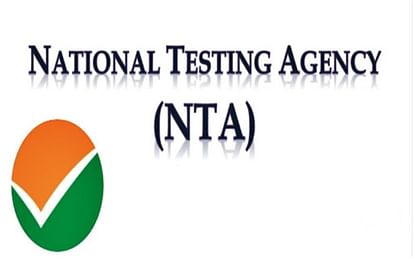 nta – photo: social media
Expansion
On the demand of students, National Testing Agency (NTA) has extended the date of filling online application form for silent course examination on Swayam platform till November 8. Earlier students could fill the application form till 30th October. Whereas the examination of these silent courses will be held on the Swayam platform from November 30.
Remove this video/ad
NTA officials said that the students had demanded extension of the date for filling the online application form. That is why the date for filling the application form has been extended. Students pursuing various degree programs and working professionals in higher education institutions across the country take silent courses on the Swayam platform to enhance their interests and skills along with their jobs.
Along with studying through these courses, they also earn credits, which are added to their degrees, diplomas and certificates. The examination will be conducted in two shifts each on November 30, December 1 and December 2. The first shift will run from 9 to 12 in the morning and the second shift will be held from 3 to 6 in the afternoon. The exam will be of total 180 minutes i.e. three hours. Candidates can also seek help by calling 011 40759000 for more information.
India and UAE will work together on education and skills
India and UAE will work together on education and skills. Union Education Minister Dharmendra Pradhan will be on a three-day visit to the United Arab Emirates (UAE) from Wednesday. During this, after meeting the ministers of other departments including the Education and Skills Department of UAE and agreeing on many new schemes, agreements will also be signed. The special thing is that the Union Minister will also visit the Abu Dhabi School for Disruptive Learning, the Abu Dhabi campus of IIT Delhi.
Apart from this, he will also meet academicians, officials, Indian expatriates, representatives, business leaders, alumni of IIT, IIM. The Education Ministry has said that Union Education and Skill Development and Entrepreneurship Minister Dharmendra Pradhan will be on a visit to the United Arab Emirates from November 1 to 3. On Wednesday, he will first meet with Sarah Mussallam, Minister of State for Early Childhood Education and Chairperson of the Abu Dhabi Department of Education and Knowledge (ADEK), Dr. Ahmed Al Falasi, Joint UAE Minister of Education, and the Foreign Minister.