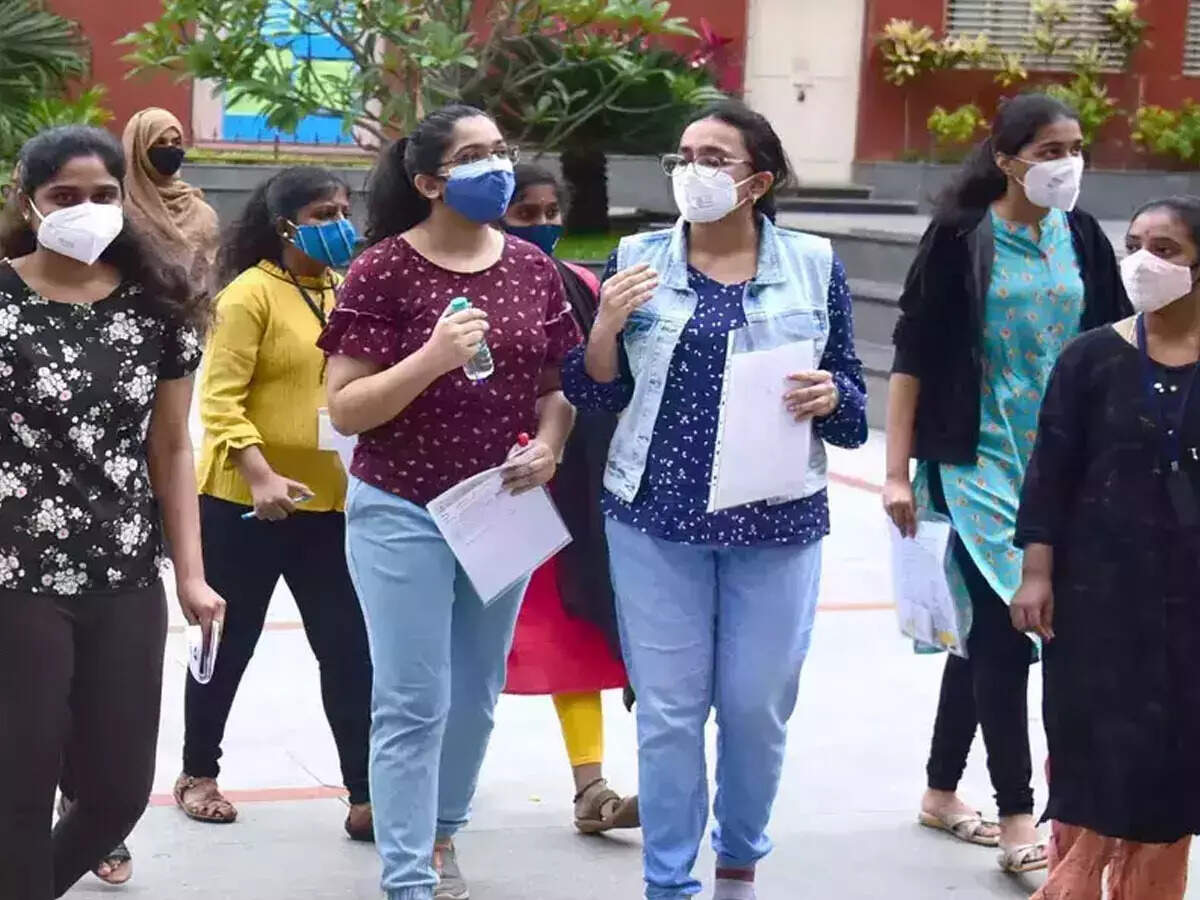 Some important changes will be seen in the major examinations of 2024. In the Common University Entrance Test (CUET) 2024, the number of options given to students for the exam will be limited. In CUET-2024, students will have the option to choose 5 to 6 subjects. With this, students will fill only the necessary subjects. National Testing Agency (NTA) will also have to organize fewer shifts than before. The examination will not drag on for long, the plan to bring the results on time will also be successful. In 2022, students were given the option to take exams for 9 subjects and in 2023 it was increased to 10. But experts say that there is no use in giving the option of examination of 10 subjects each, it increases unnecessary pressure on the examination agency.
Also, there will be a reduction in the syllabus of Joint Entrance Examination (JEE-MAINS) 2024. Experts are also looking at the syllabus of the country's biggest examination, the medical entrance examination NEET-UG. Some changes will be seen in the syllabus of next year's examination. This issue is also being given special importance to ensure that students of all school boards get equal opportunities. NTA has also talked to various school boards in the country. Apart from this, discussions have also taken place with universities.
Recruitment for Sub Inspector posts in Sashastra Seema Bal, salary more than 1 lakh, watch video
Career counselor Alok Bansal says that the maximum score required by a student for admission in college can be achieved by appearing in exams of 5 to 6 subjects. So he gives the exam for science subjects but if a science student wants to choose commerce subjects also then in that case he can choose up to 6 subjects. It is very rare that students appear for all 10 subjects.
Will students get equal opportunity?
The Education Ministry says that the syllabus of other entrance tests including CUET will be made in such a way that students of all boards get equal opportunities. The syllabus in CUET will be based on general understanding of the subject at 12th class level. It will not happen that only students of one board will benefit. The syllabus of CUET will be finalized keeping in mind the students of all school boards along with CBSE. This time also this test will be computer based test and only objective type questions will be asked. The test will start from May 15 and continue till May 31, 2024. The purpose of reducing the JEE-Mains syllabus for engineering courses is to provide equal opportunity to students of all boards. If a subject is not taught in any school board then it should not be included in the syllabus.