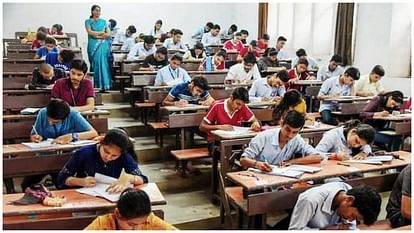 Symbolic picture. – Photo: Amar Ujala
Expansion
NIOS Class 10, 12 Exam Postponed 2023: National Institute of Open Schooling (NIOS) has revised the NIOS Class 10 and 12 theory exams scheduled for November 7 for Chhattisgarh and Mizoram. Now the examination to be held on November 7 will be held on a new date. The decision to postpone the exam for this day was taken due to the state assembly elections.
Remove this video/ad
NIOS Class 10 and 12 exams will now be conducted on November 9. The institute has requested Raipur and Guwahati centers to take necessary action as per the revised schedule. At all other examination centres, the examination will be conducted as per the pre-determined schedule.
NIOS has said that the timing and duration of the examination and examination centers will remain the same as before. All concerned learners having centers in Chhattisgarh and Mizoram are requested to appear in the examination as per the revised date of examination.