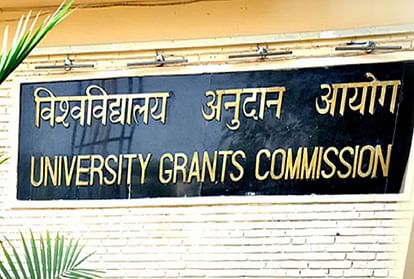 ugc – photo : PTI
Expansion
The University Grants Commission has directed universities and higher educational institutions to use digital medium for fees and financial transactions. Universities will also have to create awareness among students, teachers, parents and other stakeholders about digital payments. Remove this video/ad
A letter has been written by UGC to the Education Secretaries of the states and Vice Chancellors of the universities in this regard. It is written that universities and colleges should adopt digital payments for financial transactions (payments and receipts). Run awareness programs on campus, so that more and more people can connect with digital payments. For this, they can take help in creating awareness of digital payments through their partner banks i.e. banks with which universities and institutions have tied up for services.
Fill online application for July semester examination yourself by 30th
National Testing Agency (NTA) has invited online applications for online course examination to be conducted through Swayam platform. Interested candidates can fill the online application form till 30th October.
The examination will be held from 30th November. Senior Director of the Agency, Dr. A notification in this regard has been issued by Sadhna Parashar. It is written that 390 subjects have been included in the July semester 2023 examination. For this, candidates will have to fill the online application form for the examination by 30th October, while they will be able to deposit the fees online till 31st October. The examination will be held in two shifts on 30th November, 1st December and 2nd December.