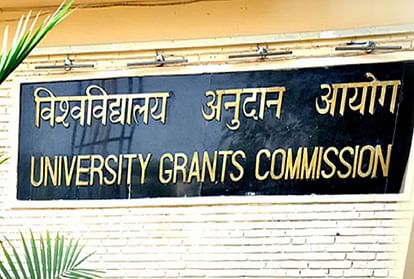 ugc – photo : PTI
Expansion
Four crore students of all higher educational institutions of the country will become role models for organ donation awareness. The youth will help in connecting the common people with the pledge of organ donation and removing their misconceptions. UGC has written a letter to all universities and higher educational institutions regarding the oath of organ donation.
Remove this video/ad
severe shortage of available organs
The special thing is that the oath of organ donation will also awaken the feeling of social responsibility and compassion among the youth. Apart from this, students will also be given information about ethical, medical and social dimensions of organ donation through seminars and workshops. Professor M Jagadish Kumar, Chairman of the University Grants Commission, said that there is a huge shortage of organs available for transplantation in comparison to the number of patients in the country, resulting in a huge gap in demand and supply.
Organ donation is considered the greatest donation. However, due to lack of organ donation, many patients lose the battle of life. Therefore, it has been decided to overcome the shortage of organ donation through the students of higher educational institutions in the age group of 18 to 30 so that they can create awareness by removing the misconceptions of the people in their home, neighborhood and surrounding areas. All higher educational institutions have been requested to make the students fill the organ donation affidavit and appeal to them for awareness. This campaign will also create a feeling of social responsibility and compassion among the students.
One person can give life to eight
A person, after his death, can give new life to up to eight people by donating vital organs, i.e. kidney, liver, lungs, heart, pancreas and intestine. Apart from this, donating tissues like cornea, skin, bone can improve the lives of many people.
Demand for lung transplant increases after Covid-19
The senior official says that according to an estimate, every year two lakh new patients require kidney transplant, for which only 12,000 kidneys are available. Similarly, of the requirement of 40,000-50,000 liver transplants, only 4,000 are available. At the same time, for a total of 50,000 heart transplants, only about 250 are performed.