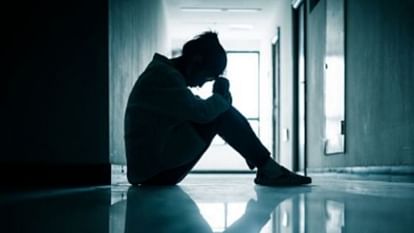 Symbolic picture – Photo: Social Media
Expansion
Guidelines 'Umeed' have been sent to the states to prevent incidents of student suicides due to increasing competition for admission in engineering and medical courses. Under this, schools will have to form wellness teams. This will include vice principals, headmasters, teachers, students, wardens, parents and counselors. They will have to assess the tone of conversation and behavior of the children. Apart from this, if any abnormal changes are noticed in children, precautionary measures will have to be taken.
Remove this video/ad
According to a senior official of the Education Ministry, preparations have been made to fill the light of hope among the students disappointed by the failure of engineering and medical admissions. If the student is talked to in time and his behavior is assessed, his precious life can be saved. The responsibility for this also lies on the teachers and the family. Everyone will have to come together to take the students out of stress.
Understanding student warnings
The guidelines prepared for schools are divided into several parts. It covers the causes of suicide, myths and truths, factors influencing suicide, warning signs of students. After receiving the warning signal, now the schools will start taking responsibility of saving the child. In this the school will have to bring positivity in the environment. Capacity has to be built for suicide prevention.
Test your mood through conversation and behavior
It is said in the guidelines that if the student suffering from it tells his friends and family that no one can solve his problem, I am absolutely useless, I am mentally and physically tired, I feel depressed all the time. Yes, now nothing will be fine as the sentence says. Symptoms include sudden disappearance from friends, social media, classroom, attention being somewhere else all the time, sudden change in sleeping time, not taking care of clothes, hair and belongings. So this should be considered an alarm bell.
Don't leave stressed students alone
According to the guidelines, if the teacher notices a change in the child's behaviour, he should talk to the child and get information about the problems and solve them. Never leave stressed students alone. Take help from family, other teachers and counseling teams with a friendly attitude. Apart from this, schools will have to create positive behavior in their campuses and classrooms, so that any student can easily express his views without any fear.
Main causes of stress
In the guidelines, studies, fighting with family or a friend, low marks in exams, comparison of family with other children, being harassed by teachers in school, etc. have been considered as the main causes of child's stress.