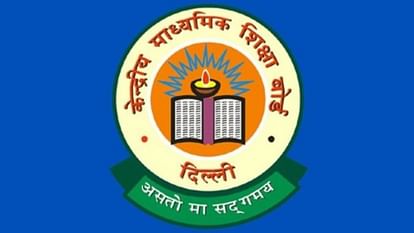 CBSE – Photo : Social Media
Expansion
Teachers of CBSE affiliated schools are being trained through the Think, Share, Learn and Practice programme. Due to this, their understanding of teaching-learning and key skills are developing. In fact, some time ago CBSE has partnered with Oxford University Press India to design a research-based capacity building program Think-Share-Learn-Practice (TSLP) to facilitate teachers. Under this partnership, training of master trainer teachers took place in September-October. Remove this video/ad
CBSE has collaborated with Oxford University Press to design capacity building programs as well as share resources to empower teachers with the skills to implement activity-based programs for children. The training program aims to empower teachers from 29000 schools to create activity-based learning environments and bridge the gap between teaching-learning methods for learners between Kindergarten 1, 2, 3 and grades one and two and three. Is. According to CBSE, the Think, Share, Learn, Practice program will empower teachers to develop core skills and understanding of curriculum design and teaching-learning practices.
School Innovation Council will be formed
Now School Innovation Council will be formed in schools. Formation of the council will increase creative thinking and scientific understanding among children. The Council will provide a platform for schools, academicians, experts and entrepreneurs to come together and work in unison. The Innovation Cell of the Union Ministry of Education and the Central Board of Secondary Education has launched the School Innovation Council (SIC). In such a situation, the board has instructed the affiliated schools to form councils as per the guidelines of SIC.
The Board believes that the formation of School Innovation Council will promote the culture of ideas, innovation and entrepreneurship in schools. Schools will establish councils at the level of Plus Two. Its formation will also promote design thinking and startup finance awareness among teachers and students. By forming this, schools can also become a part of the innovation competition and can also get funding of Rs 2 lakh per innovation.
The Board has also suggested the activities of the Innovation Council. According to the board, to promote creative thinking, Innovation Wall should be set up in every school, where students can showcase innovations and ideas in a creative manner. The Innovation Cell of the Ministry will monitor the progress of the Council on a quarterly basis. School Innovation Council will form a committee at the school level, which will include president, activity coordinator, teacher representative, social media coordinator, student representative.