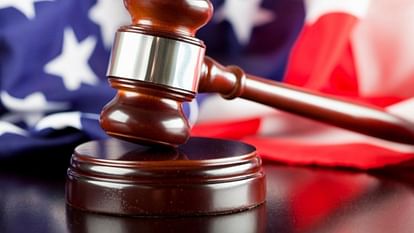 Supreme Court – Photo : Social Media
Expansion
Screening of Children For Nursery Admissions: The Supreme Court on Friday dismissed a petition challenging the Delhi High Court's decision to give or withdraw consent to the Lieutenant Governor in the matter of banning screening of children for nursery admissions. A demand was made to give instructions to do so. A bench of Justice SK Kaul and Justice Sudhanshu Dhulia said that direction cannot be given to make a law.
Remove this video/ad
The high court on July 3 dismissed a PIL filed by NGO Social Jurist, saying it cannot interfere in the legislative process and directing the LG to give assent to the Delhi School Education (Amendment) Bill, 2015 or return it. Can't give.
The organization filed an appeal in the apex court through advocate Ashok Aggarwal saying that the child-friendly bill banning the screening process in nursery admissions in schools has been pending between the Center and the Delhi government for the last seven years.
Dismissing the PIL, a division bench of the Delhi High Court had said that it is not proper for the High Court, in exercise of its jurisdiction under Article 226 of the Constitution, to direct the Governor to fix time limits in cases. Which come completely under his jurisdiction.