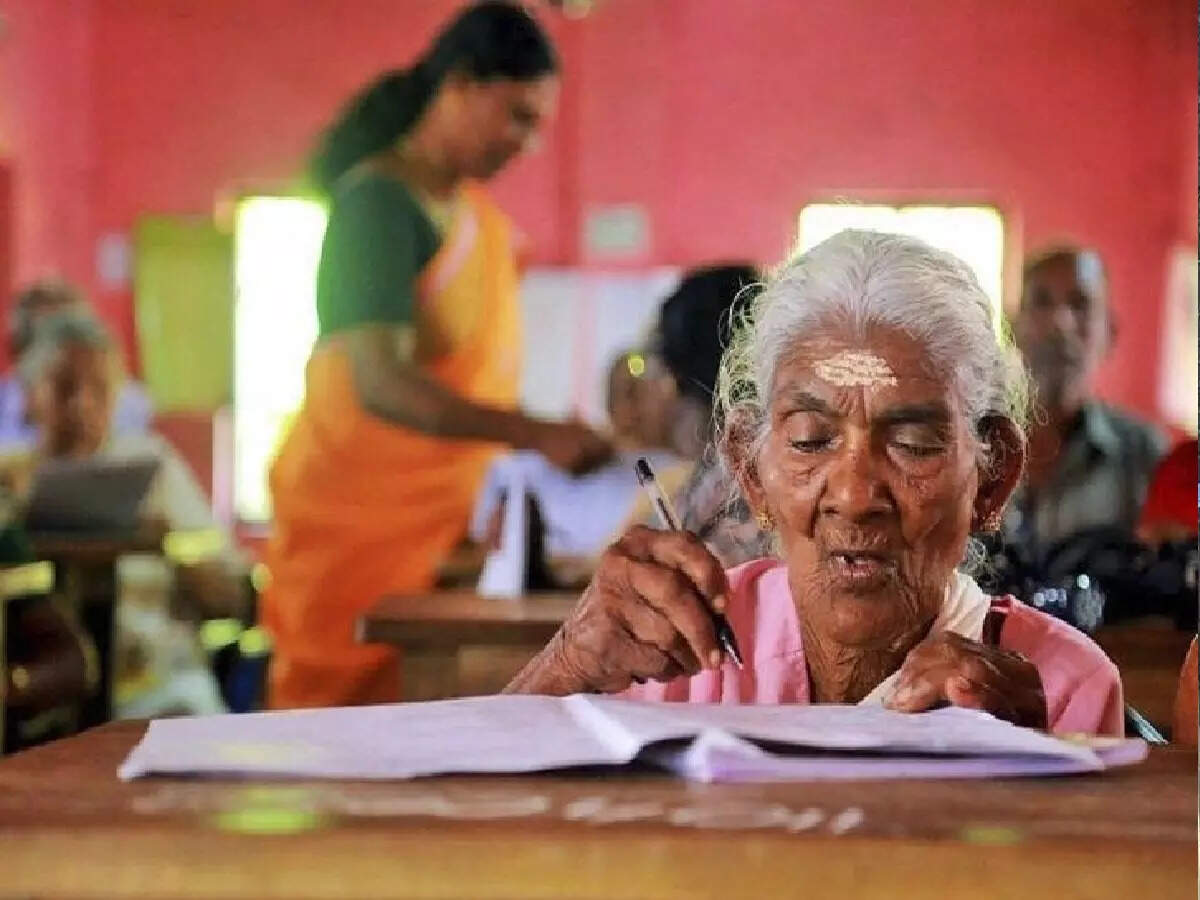 Karthyayani Amma Passes Away: Karthyayani Amma, who secured the top rank in Akshara Laksham, the flagship adult literacy program of the State Literacy Mission, has passed away at the age of 96. She was 101 years old. He died at his home at 12 noon on Tuesday. According to the information, she remained bedridden for a year due to paralysis. Karthyayani Amma was the winner of the 2018 Narishakthi Award. While studying in the fourth level equivalent class, she received the Narishakti Award from President Ram Nath Kovind in Delhi. He was also selected as a UNESCO Goodwill Ambassador.
Kerala Chief Minister Pinarayi Vijayan has expressed grief over Amma's demise. Expressing his condolences, he said that Karthyayani Amma was an inspirational role model for many people. "Deeply saddened by the demise of Karthyayani Amma, who created history by becoming the oldest learner under the State Literacy Mission. Showing unwavering determination to pursue education despite challenges, he served as an inspirational role model for many. His demise is a significant loss to our literacy movement, which helped shape modern Kerala. heartfelt condolences,".
Bumper recruitment on Group B and C posts in this state, watch video
According to the information, she could not complete her schooling because she worked as a domestic help. But in 2017, he took the Akshara Laksham exam, which was conducted at Kanichnellur LP School, near his home. Later he secured first rank in the examination. Karthyayani Amma also had the distinction of being the oldest literate student of the country.
Additionally he was appointed as the Goodwill Ambassador of the Commonwealth of Learning to promote distance education among the 53 member countries. Let us tell you that Karthyayani Amma had earlier said that she wanted to do a job after passing 10th class.