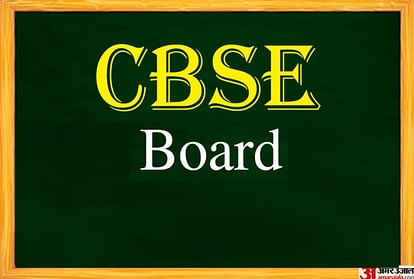 CBSE Board – Photo: Amar Ujala
Expansion
Changes will be seen in the answer sheet of the 12th class accountancy subject examination of the Central Board of Secondary Education. Now students will get answer sheet with normal lines like other subjects to answer. Students will not be given answer sheets with pretend tables (printed tables).
Remove this video/ad
These changes will be applicable from the examination to be held from the year 2024. In this way there will not be any kind of table in the answer book. CBSE has sent this information to its affiliated schools. On behalf of the board, the schools have been asked to send information in this regard to the students appearing for the examination, so that they can keep this in mind during the examinations.
Answer book will be similar to other subjects
According to the board, based on the feedback received from various stakeholders, it has been decided to remove the answer sheets of Accountancy subject. Till now the answer sheets of Accountancy subject used to contain printed tables (pretend tables). In this way, the answer book of this subject will be similar to the answer books of other subjects.
In fact, the board was being asked by various stakeholders to provide common line answer sheets. In such a situation, the board has decided to implement it from the upcoming examinations. This information has been given by the board long before the examinations, so that they are aware of it in advance.
At the same time, teachers have described this decision of the board as a relief. According to teachers, the last seven-eight pages of the answer book for Accountancy subject had a table format. If a table was required to solve a question, students would write its answer at one place and its table in the last pages.
Due to this, teachers faced problems while checking papers. Now teachers will not find the same answer on different pages. However, students will have to draw lines for questions forming tables or formats.