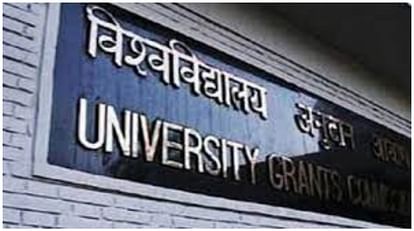 UGC – Photo : Amar Ujala
Expansion
Now students will become the 'Charioteers' of the National Education Policy (NEP) 2020. By becoming a charioteer, he will make common students aware about the reforms and schemes in higher education. University Grants Commission (UGC) has released the list of names of 721 students from 262 universities across the country for the Sarathi scheme. Three students have been selected from each universities.
Remove this video/ad
University Grants Commission Chairman Professor M Jagadish Kumar said that NEP Sarathi was announced in July with the aim of implementing the National Education Policy in all higher educational institutions and making its correct information and benefits available to the students. After this, a list of names of students was sought from all the universities and higher educational institutions for this scheme. In this, each higher educational institution had to give a list of three names. A list of 721 students has been prepared on the basis of names sent by the universities. They can also be called charioteers or student ambassadors.
Help desk will be built in the campus
From connecting with student groups to establishing meaningful dialogue between faculty members, administrators and the UGC.
Making short notes on NEP schemes in the campus. Running awareness campaigns through programs, debates, discussions, competitions, quizzes, street plays. NEP helpdesks will also be set up in the college fest. Apart from this, this scheme 'NEP Sarathi' is being started with the aim of giving information about various reforms in the higher education system, increasing participation of students and creating awareness. The objective of UGC is to create an environment where students can engage meaningfully. To bring together students as active participants to effectively utilize the provisions of NEP 2020.
Sarathi will also give feedback to UGC
To create and promote awareness about NEP 2020 initiatives among the students on campus. Apart from this, it will also provide assistance in implementation. The objective is to support the UGC in setting up a feedback mechanism to understand the impact of NEP 2020 initiatives on students and address their concerns. Recognition and certificate as 'NEP Sarathi' will also be given by UGC.