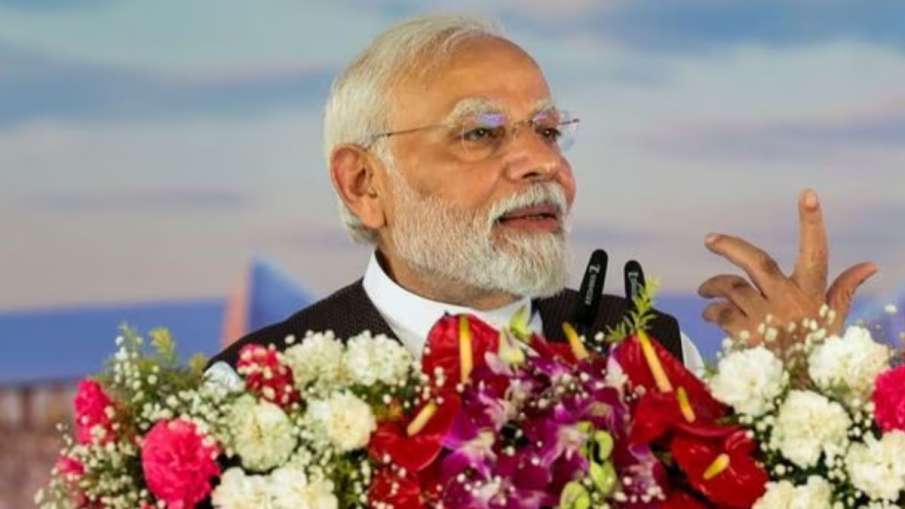 Image Source : PTI(FILE) Prime Minister Narendra Modi
Prime Minister Narendra Modi from the country will distribute about 51,000 appointment letters to newly appointed candidates in government departments and organizations under the employment fair tomorrow i.e. on 26 September 2023. Prime Minister Narendra Modi will distribute the appointment letters tomorrow at 10:30 am through video conferencing. On this occasion, the Prime Minister will also address the appointed candidates. The employment fair is a step towards fulfilling the Prime Minister's commitment to give top priority to employment generation.
Will be organized at 46 places
The employment fair will be organized at 46 locations across the country. Recruitment is taking place in Central Government Departments as well as State Governments/Union Territories supporting this initiative. Candidates selected in the new recruitment from across the country will work in various ministries/departments including Department of Posts, Indian Audit and Accounts Department, Department of Atomic Energy, Department of Revenue, Department of Higher Education, Ministry of Defence, Ministry of Health and Family Welfare.
'Karmayogi is getting a chance to trend itself from the beginning'
It is expected that the job fair will act as a catalyst in further employment generation and provide meaningful opportunities to the youth for their empowerment and participation in national development. Freshly recruited candidates are also getting the opportunity to train themselves through Karmayogi Samram, an online module on the iGOT Karmayogi portal, where more than 680 e-learning courses are made available for 'anywhere any device' learning format. .
Also read: Nitish cabinet meeting ends, 9 agendas approved; Know complete details here
IMD Weather Report: There will be heavy rain in these states for the next seven days, IMD issued alert
Latest Education News